Wednesday, September 23, 2015
Bloomex Supplies Flowers to Oasis Zoo Run
It was a rainy day for this year's Oasis Zoo Run, but the weather did not dampen the spirits of the many runners and participants who joined in the fun on September 12.
This event is family friendly and growing larger every year! Everyone comes out to enjoy an enjoyable day at the Zoo, with many people in animal costumes.
This run is held on the grounds of the Metro Toronto Zoo, on a scenic course known for its hills and turns. More than 6000 participants young and old entered either the 5K or 10K races, or the always-popular Cub Run, for record-setting attendance.
Matt Loiselle of Newmarket Huskies and Lioudmila Kortchaguina of Markham both raced to convincing victories at the 10K event, in 30:58 and 37:03, respectively. In the 5K, Evelyn O'Hara from Mississauga recorded a most-impressive 4th consecutive victory [20:38], with Mitchell Miron of Thornhill winning the Men's division in 17:46. The Cub Run saw a record 526 children join in—future marathoners in the making!
The Zoo Run also raises important funds for a variety of charities, and this year a total of over $37,000 was contributed for animal research and preservation back to the Toronto Zoo. That's amazing!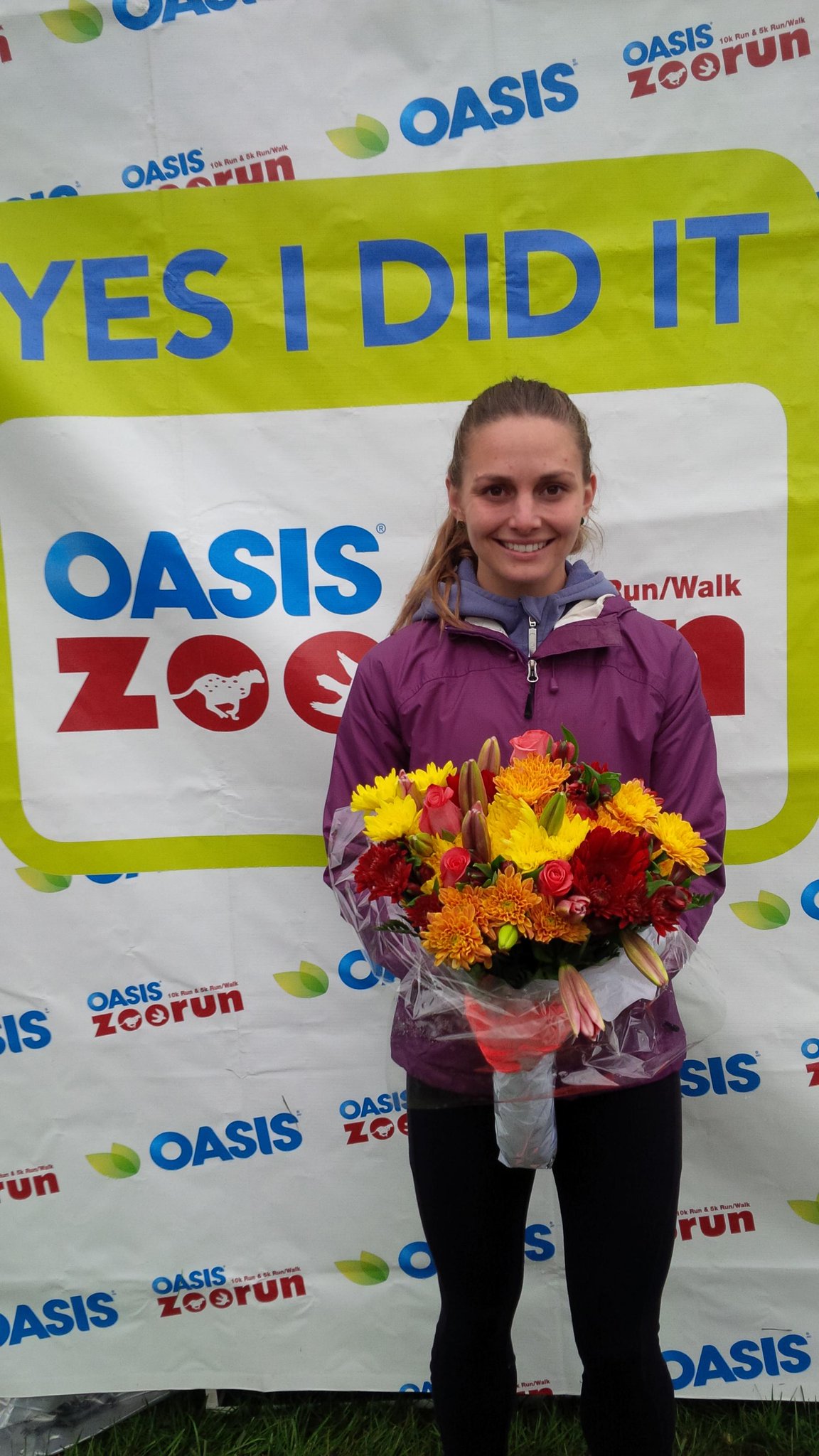 As Official Florist of Canada Running Series, Bloomex was pleased to provide the medallist bouquets to the race winners, as well as some gourmet gift baskets to some of the race supporters and VIPs who attended.
Bloomex was delighted to receive this Twitter shout out from 10K runner-up Ashley Comstock @comstockruns:
"Thanks

@

RunCRS

@

OasisCanada

@

Bloomex_canada

, you were the sunshine on a rainy day!

#

ZooRunTO"
Bloomex was proud to support charity and community with this fun Toronto event, and would like to congratulate all race participants. Well done, everyone! See you next year.